Kura LTD is a representation, distribution and trading company for the Turkish market
Since 1954 we are delivering the highest quality solutions to pharmaceutical companies. As a result of our strong partnerships with our representatives we have been able to established a one-stop shop for pharmaceutical manufacturers. Our comprehensive offerings include raw materials (APIs), primary and secondary packaging, cutting-edge machinery solutions. We are constantly exploring new ways to serve our clients and meet the evolving needs of the market and strive to empower pharmaceutical producers and elevate the industry to new heights.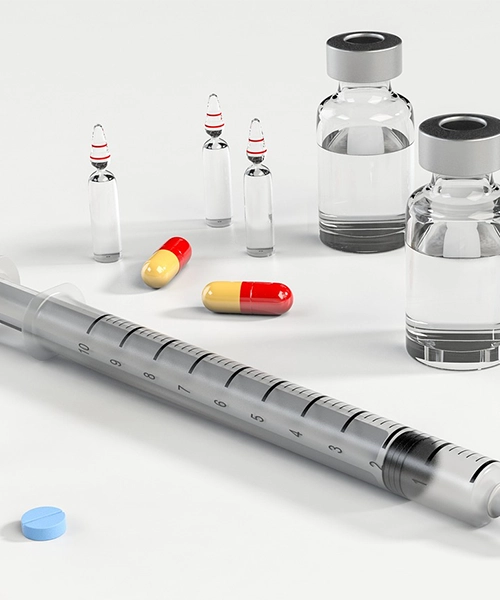 As Kura, we are proud to have played a significant role in the implementation of the first track-and-trace solutions to be seen in the market. Thanks to the collaboration with our trusted partner Antares Vision, since 2009 we have been providing comprehensive traceability solutions to pharmaceutical companies in Turkey, helping them comply with the regulations and improve the safety and quality of drugs for Turkish consumers.
With their extensive expertise and rich experience, our partners are able to supply packaging and machinery designed for the cosmetic industry. We can provide a comprehensive range of plastic and glass packaging solutions for the industry. Our partners for machinery are specialized in automatic equipment used for the production of various types of products like lipstick, powder, swirl, cushion, masses, creams, deodorants, hair sprays and shaving foam or gel dispensers.
With our range of partners we can provide machinery solutions for processing, packaging, Inspection, and quality control for the Food & Beverage industry.
The solutions we offer are designed to assist clients in enhancing their production processes, optimizing efficiency, and minimizing waste. With a strong commitment to continuous development, we strive to stay at the forefront of technology, ensuring our clients have access to cutting-edge equipment that contributes to their growth and sustainability in the Food & Beverage industry.
Healthcare and other solutions
Our goal is to be at the forefront of innovation, constantly looking for new opportunities to develop and deliver cutting-edge solutions that meet the changing needs of the market. We understand that each sector has unique challenges and demands, which is why we are dedicated to tailoring our offerings to meet the specific requirements of each industry.
When It comes to finding the best solution in the market, Kura is your go-to agent.
As an exclusive partner in the Turkish market, we pride ourselves on facilitating seamless connections between suppliers and customers, offering a wide range of essential solutions to drive growth and ensure operational excellence…
We are delighted to announce the successful relocation of our esteemed company to a brand-new office space. The move represents a significant milestone in our
Read More »
Kura Ltd team will be present in CPHI Barcelona from the 24th October to the 26th October 2023 We are thrilled to announce our participation
Read More »
Ready to take your business to the next level?
Contact Kura LTD today to learn more about our innovative solutions and how we can help you achieve your goals!